Experiencing a fire in your home or office can be an extremely traumatic event.
Fire damage restoration and smoke removal is a complex task that should only be performed by a professional fire restoration company.
When construction materials such as glue and solvents burn, toxic gases are released. These can be extremely dangerous and should be handled with extreme caution.
At Precision Structures, Inc., our team of trained professionals will act quickly to help stop and prevent further destruction caused by smoke and water.
Fire and Smoke Damage After fire damage, it is natural to want to jump right in and clean the building and contents. Timely action can be a great help, but incorrect action can jeopardize or impede satisfactory restoration.
DO:
* First, call Precision Structures, Inc. for quick professional service.
* Clean and protect chrome trim on faucets and other brightwork by washing with detergent and applying a coating of Vaseline or oil.
* Blow off or brush-vacuum loose smoke particles from upholstery, draperies and carpeting.
* Open windows for ventilation if weather permits.
* Empty refrigerators and freezers if electricity is shut off and prop doors open with a rolled towel or newspaper to allow air circulation.
* Pour antifreeze in toilet bowls, tanks, sink and tub drains to prevent freeze damage if heat is off in winter.
* Call a plumber to drain and blow out all water lines if heat is off in winter.
* Remove pets to a clean environment if heavy fire residues are present.
* Send a sample group of garments for cleaning and deodorization in order to observe the results.
* Retain a contractor to board up open windows, roofs, or other penetrations in order to prevent additional damage.
DO NOT:
* Wipe or attempt to wash fire residues from walls, ceilings or other absorbent surfaces.
* Use carpeting or upholstered furniture impacted by heavy residues or debris.
* Use food items or canned goods exposed to heat.
* Turn on computers, TV's, stereos or electrical appliances until they have been cleaned and checked.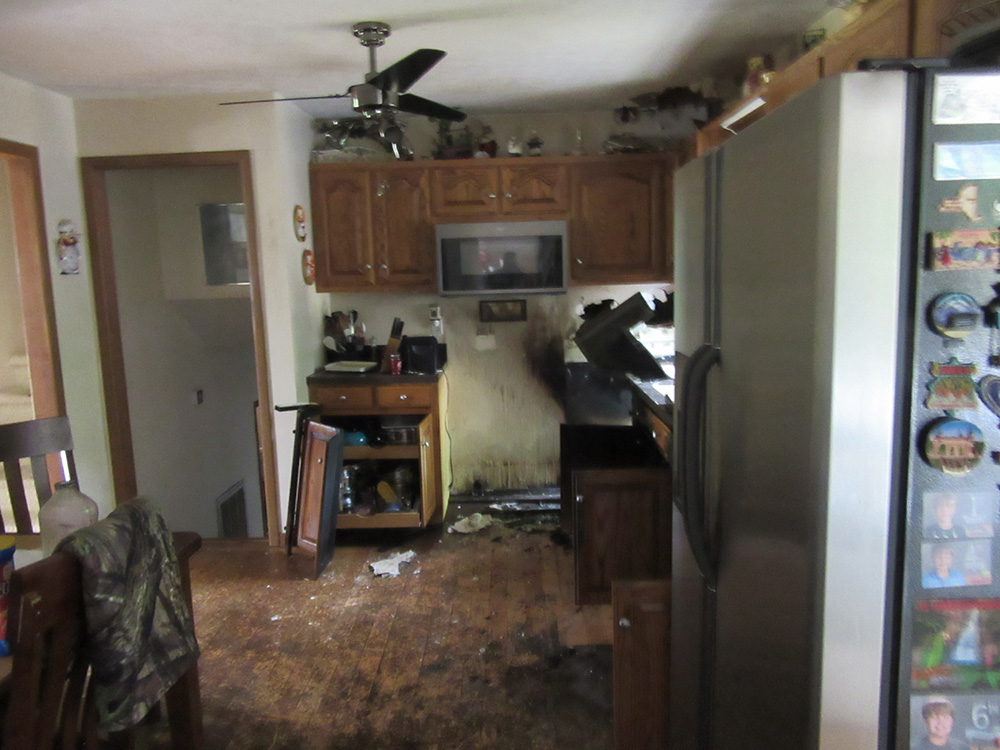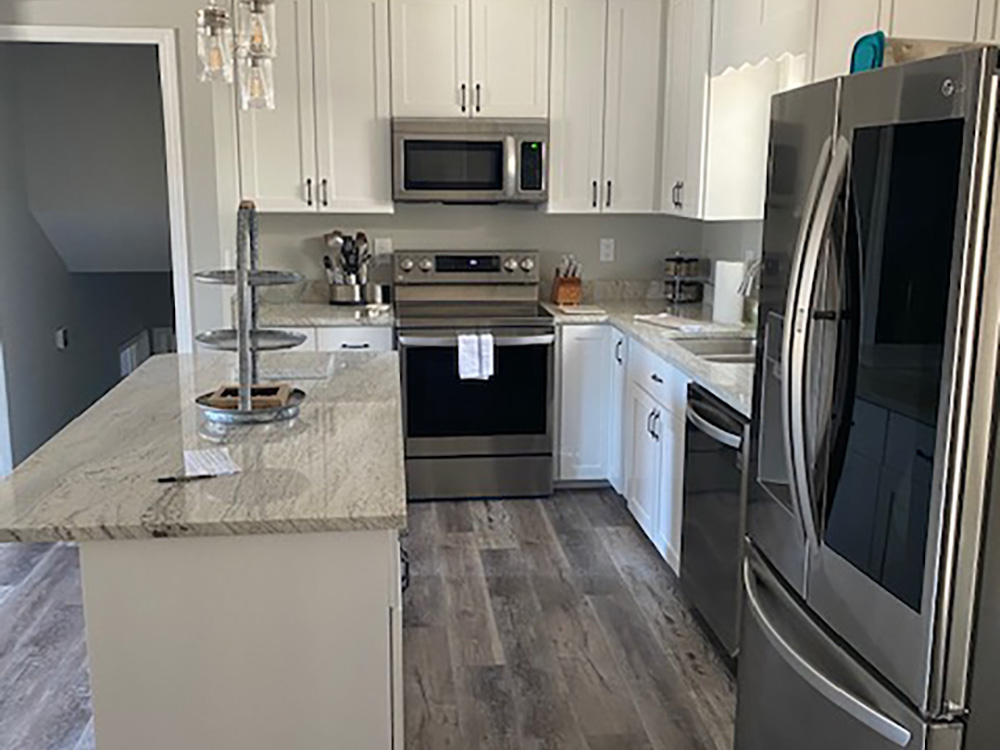 Coverage Areas include (but are not limited to):
Blount, Cocke, Grainer, Hamblen, Hancock, Hawkins, Jefferson, Knox and Sevier Counties.
Restoration Services:

Water Damage Restoration – Water Removal – Fire Mitigation and Restoration – Total Build Back for Fire/Total Loss – Tree Removal – Hail and Storm Damage Restoration – Emergency Board Up
Excavation Services:

Demolition – Clearing – Building Pads – Finish Grade For Yards – Roads – Footers – House Sites – Driveways – New Septic System Installation